"They're the little brother who grew a little bit, may be a little taller than the bigger brother. He's not stronger," Marshall said Monday on WMVP-AM, per the Chicago Tribune. "He's not better than the big brother at anything. But it's just that one day, he says, 'I'm fed up. I'm done. I'm going to punch my brother in the face.'"
"It's the little brother (complex). The big brother wants to go out and play with his friends and the little brother is annoying. 'Hey, can I go?'" Marshall continued, laughing. "No, you can't go, Detroit Lions. Sit back. Sit in your little city. Know what I mean? Fix your financial problems and all of that. You can't come with us right now."
The unnecessary low blow directed at the city of Detroit aside, it's interesting to note that Marshall is 2-4 against said "little brother" in his career (2-2 with the Bears).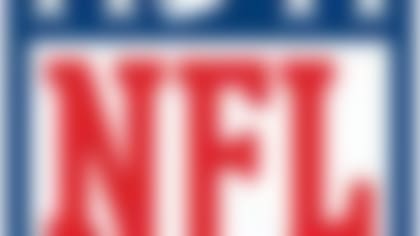 How would your team's prospects look if the season ended today? See where each team stands in the playoff picture midway through the season. **More ...**
"Right now they've got the best of us." Marshall said. "They beat us. Twice. They swept us. What matters is when we see them in the playoffs. So it'll be a great show. It's going to be tough. But I guarantee it's not going to go down like it did the first two games."
Marshall had a point with the hits -- there were several late hits by the Lions' defensive line Sunday that weren't penalized -- but a playoff rematch remains highly unlikely. With Charles Tillman added to Chicago's star-studded IR list, the injury-ravaged Bears need a whole lot to fall their way to earn a playoff bid.