The eight-prospect "tournament" (seedings in parenthesis) is down to its championship round after the quarterfinals and Final Four presented us with an all-Ohio State finale. Seedings were determined by the average rankings from Daniel Jeremiah's and Bucky Brooks' latest top 50 prospect rankings.
This is the schedule of events for the Move the Sticks prospect bracket: Elite Eight, March 14; Final Four, March 21; championship round, March 28; and the winner reveal on April 4. All results will be revealed on the Move the Sticks show, which you can subscribe to here.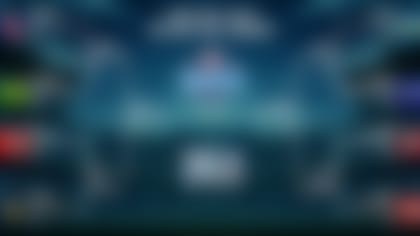 Joey Bosa (4) vs. Ezekiel Elliott (7)
Joey Bosa, DE, Ohio State
Bottom line: Bosa is very consistent at holding the point of attack on the front side and he uses effort and quickness to make plays on the back side. His effort is excellent. Bosa isn't dynamic but he is very athletic, disruptive and productive.
Ezekiel Elliott, RB, Ohio State
Bottom line: Elliott has ideal size, quickness and toughness for the position. He is outstanding in the passing game, showing soft hands out of the backfield and a willingness to chest up blitzing linebackers. There is very little not to like about Elliott. He should be an immediate-impact player on all three downs.
On the Move the Sticks podcast, former NFL scouts Daniel Jeremiah and Bucky Brooks break down the latest news and action around the league from a scout's perspective, alongside NFL player personnel executives.