ORLANDO, Fla. -- Bill Belichick at the NFL Annual Meeting is The Hoodie in repose: a flip-flop-wearing, fitness-tracker-bearing, Florida Gators-visor-clutching version of the sweatshirt-cocooned coach.
But a few things about Belichick are inviolate, no matter the time of year.
Don't bother trying to engage him on a subject he doesn't want to delve into (Tuesday's example: Vince Wilfork). And get ready for some pointed comments about playing rules, which Belichick might have as good a grasp of as any other coach in the league. By the time NFL owners had approved a rule to have game officials confer with the officiating command center in New York on replay reviews Tuesday morning, Belichick -- who had no problem with that proposal, he said -- was on to another meeting.
Belichick has never been a particular fan of the Competition Committee, which vets rules ideas to bring them before ownership, and on Tuesday Belichick took a subtle shot at the committee when he said that the glut of Patriots proposals was the result of him bringing suggestions to the committee before, only to never see them brought to action.
"I brought it as suggestions," Belichick said. "Like every team does, they can present suggestions to the Competition Committee, and then the Competition Committee submits their report. And they have their proposals in there. But after a long period of time, and never seeing it officially proposed, we just felt, organizationally, it was time to put those proposals in front of the membership and have a discussion about it. If there's any feeling for it, fine. If not, that's fine, too."
About there being a concern over the cost of putting fixed cameras on the end lines, goal lines and sidelines to improve the accuracy of calls, Belichick replied: "We just spent, whatever it was, how many millions of dollars on the replay system. I mean, there's a thousand cameras in every stadium, so that if somebody spills a beer on somebody, we have it on record, right? Maybe we could have a bake sale. Raise some money for the cameras. Do a car wash."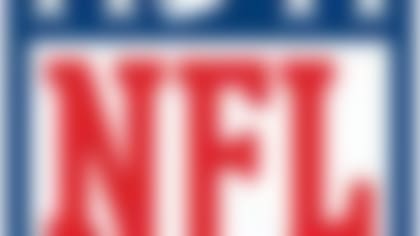 Follow all the developments on the NFL's open market with our up-to-the-minute tracking of 2014's free agents. More...
Maybe that could help the Patriots bridge the contract gap with Wilfork, too. In recent days, it has appeared that the Patriots have tried to lower the temperature on the Wilfork situation, which had been reported as being contentious, with Wilfork already removing his belongings and nameplate from his Gillette Stadium locker. Team owner Robert Kraft says he very much hopes a deal can get done to keep Wilfork, and he believes that Wilfork very much wants to remain with the team.
Belichick had not addressed the situation before Tuesday, and his comments seem to suggest that the situation might not be as contentious as it has been perceived.
"You need to talk to him about any of those statements," Belichick said. "I think you should verify first."
What Belichick is not interested in verifying is the notion that the Patriots are engaged in an "arms race" -- John Elway's expression -- with the Denver Broncos for AFC supremacy. The Patriots got one of the plums of the free-agent class when they signed cornerback Darrelle Revis to what is essentially a one-year deal. The move came shortly after the Broncos signed cornerback Aqib Talib, who had been with the Patriots. Revis, when healthy, is regarded as among the best -- if not the best -- cornerbacks in the league. In typical Belichickian fashion, though, the coach would only concede that Revis is a good player who does a lot of things well. The arms race that Elway finds fun? Belichick said he was just trying to improve his team.
Belichick's evasiveness would be annoying were it not so part of the routine. His flat-line delivery and blank expression change only rarely, and that is an indication of when he is really annoyed. Like when he was asked about comments from Taliband Brandon Spikes that suggested the Patriots are not truthful on injury reports.
"I don't agree with that," Belichick said. "No. Never."
Battista: Fallout from the frenzy Following the opening wave of free agency, Judy Battista takes the long view on seven hot-button franchises. READ
How about the idea that the Pats are loading up the roster (with acquisitions like cornerbacks Revis and Brandon Browner) to make another Super Bowl push as quarterback Tom Brady moves toward the final stretch of his career?
"We try to have a competitive team every year."
"I missed it," he said. "Maybe they can Photoshop me in there."