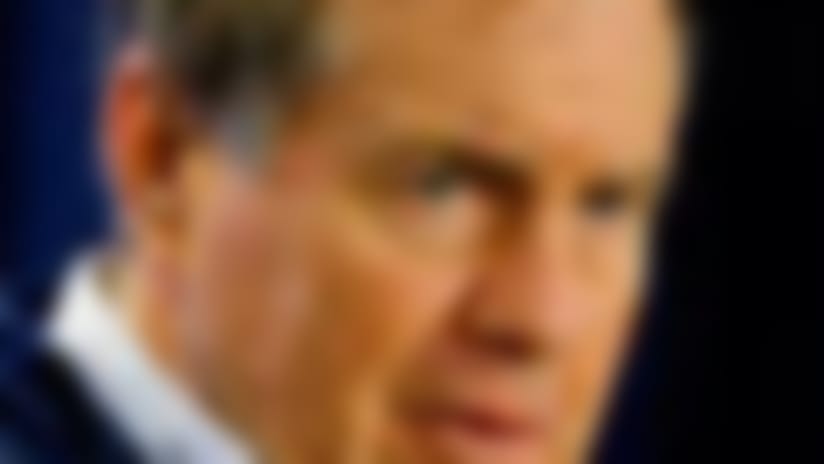 Watch Melissa Stark's sit-down with Bill Belichick on Sunday's NFL GameDay First (7 a.m. ET) and NFL GameDay Morning (9 a.m.).
"That'll be up to him, just like everybody else," Belichick said Friday, via WEEI-FM. "When he gets an opportunity, how much he can take advantage of it, how much he can be productive, what he can do with those opportunities will determine how many more there are. It's totally up to him. He's knows that. We've talked about that. He knows that's the way it is and I think he's excited about it."
With Stevan Ridley out for the season and Brandon Bolden limited primarily to special teams, the Patriots were in the market for power-back depth behind Gray. A proven veteran with 18 games worth of experience in their system and one of the best playoff performances in franchise history subsequently just fell into their lap.
"We know the player; we have a history with him," Belichick explained. "I think that was the biggest part of it."
If Belichick truly envisioned Blount as a reliable bell-cow, he would have made a bigger push to re-sign him last offseason. Three months into the 2014 season, Blount is just one more option in a backfield that changes responsibilities based on the strengths and weaknesses of each opponent.
Coincidence or not, Gray was noticeably missing from Friday's practice after participating on Wednesday and Thursday. The young runner was reportedly sent home for showing up late. If Gray loses snaps due to the alleged tardiness, Blount could play behind Shane Vereen in a game plan that will likely feature the pass against the Lions' top-ranked run defense.