The AFC North will be decided in primetime in Week 17.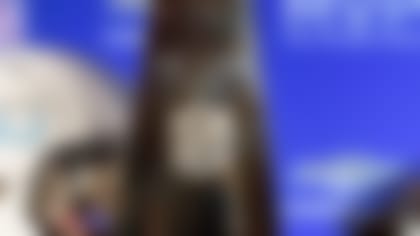 The NFL playoff picture is shaping up as teams head deeper into the 2014 season. Who looks promising? Who's on the edge? Check it out
They had a number of great options to choose from. Green Bay and Detroit will face off to decide the NFC North title in a game that was moved to 4:25 pm ET on Fox, per the Lions' official website. Carolina and Atlanta will battle to decide the NFC South's best losing team. San Diego also has a "win and in" scenario against Kansas City.
Showcasing the AFC North showdown makes a lot of sense, and it could be a do-or-die game for the Bengals. The Steelers have already clinched a playoff spot. The Bengals, however, are not yet in the playoffs at 9-4-1. They could clinch a playoff spot with a win on Monday Night Football against Denver. If Andy Dalton's primetime struggles continue against the Broncos, the Bengals could need a win against Pittsburgh or get left out of the playoffs entirely.