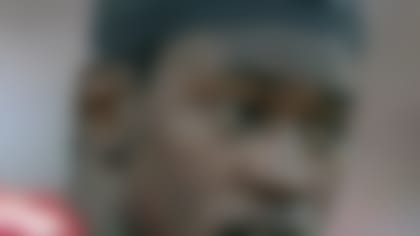 The last time Wells faced them, almost exactly a year ago, he rushed for a franchise-record 228 yards in a 23-20 Arizona victory in St. Louis.
With Wells coming back from an injury and the Rams' defense greatly improved, no one is expecting anything close to that this time around. But the presence of a healthy Wells is a welcome addition to an Arizona team that's looking to end a six-game losing streak with a rookie quarterback, Ryan Lindley, making his first NFL start.
"I feel great," Wells said. "I'm excited to finally be able to say 'I feel great.' I feel good enough to go out there and do my job at a high level.'"
What was described as a "severe turf toe" injury sustained by Wells in the Cardinals' Week 3 victory over the Philadelphia Eagles was the official reason he was placed on the NFL's new inured/designated for return list, but the true benefit was to his right knee, which had not fully recovered after arthroscopic surgery following last season.
"To me, it was all for the knee," he said. "My toe, I didn't think it was a big issue, but it is what it is. I feel like it was a blessing in disguise that it did happen because it gave me enough time to get my knee back to where it needed to be."
Under the new NFL rule, Wells had to be out eight weeks, which translated to seven games because of Arizona's bye week. Under the previous rules, the Cardinals either would have had to place Wells on season-ending injury reserve or keep him on the roster even though they knew he wouldn't play for quite some time.
Wells, drafted by the Cardinals late in the first round (31st overall) after their 2008 Super Bowl season, is coming off his best season, rushing for 1,047 yards and 10 touchdowns in 14 games despite being bothered by the sore knee most of the year. He was unable to participate in summer workouts and didn't begin playing until late in the preseason.
No one expects Wells to come in and carry the ball play after play.
"I think you've got to get a feel for it," Whisenhunt said. "I certainly don't think he's going to get an overload of work because you don't want to do that, but you've got to see how he feels and the rhythm."
Copyright 2012 by The Associated Press