It's summer time at the NFL. During the next few weeks, we here at NFL.com will unveil our Most Underrated and Overrated Players of All Time for all 32 teams and allow users to determine their choices as well.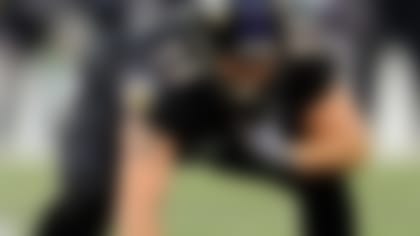 Marshal Yanda -- G, 2007-2012
It's really hard to judge line play, which is why Marshal Yanda is constantly overlooked. Many people think Ray Rice is the reason for the Ravens' dominance in the run game, but Yanda mauls defenders in the trenches. The Ravens' front office obviously thinks Yanda is an integral part of their offense otherwise they wouldn't have shelled out $32 million to him over five years. While Yanda might get overlooked by the fans, defensive tackles never overlook him.
Jamal Lewis -- RB, 2000-06
There have been seven running backs who have rushed for 2,000 yards in a season, and Jamal Lewis is by far the least memorable of the bunch. While he was never regarded as the best running back in the league, Lewis put up more than 1,000 yards in seven of his 10 seasons. Even more remarkable is what he accomplished after tearing his ACL in 2001. The following season, Lewis totaled 1,327 yards, and then in 2003 broke the 2,000-yard mark. While he might not wind up in Canton, Lewis deserves to be remembered as the greatest running back in franchise history.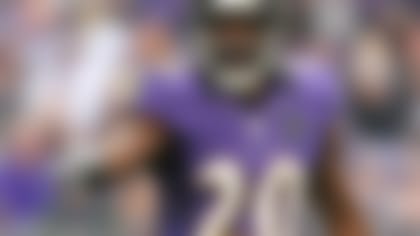 Ed Reed -- S, 2002-2012
While Reed has been praised for the majority of his career, he still doesn't get enough credit. Ed Reed is one of the best safeties of all time, not just because he rarely gets beat, but because of his ability to change the game. Reed is the all-time leader in interception return yards, and that should never be overlooked. He doesn't just get the ball back; he flips the field and puts the offense in scoring position. Reed will most likely wind up in Canton, but he should never have left Baltimore.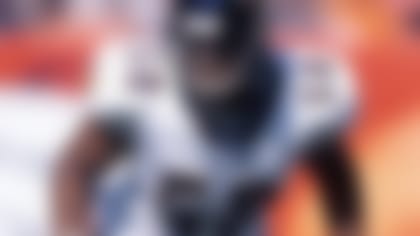 Peter Boulware -- LB, 1997-2005
Baltimore fans will never forget Super Bowl XXXV, but how many players on that legendary defense will they remember? Peter Boulware is a name that should never be forgotten. Boulware was a beast in Baltimore, and he continued to prove it, year in and year out. He was the second best player on their Super Bowl defense, behind only Ray Lewis. Boulware is second only to Terrell Suggs as the Ravens' all-time sack leader. Boulware played at a Hall of Fame level, but will not wind up enshrined in Canton next to Ray Lewis where he belongs.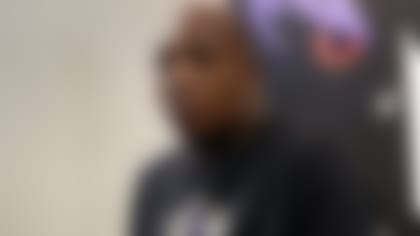 Ozzie Newsome -- GM, 2002-present
OK, this one is kind of cheating since this is supposed to be a "players" list, but Ozzie Newsome is the Baltimore Ravens organization. Newsome doesn't get enough credit for what he's accomplished in his career with Baltimore. Year after year, Newsome brings in quality players via free agency and the draft to keep the Ravens competitive in the fierce AFC North. He is the ultimate talent evaluator, and Joe Flacco is living proof. Newsome was smart to draft him, but even smarter to build the team around him. With the departure of two Hall of Fame defenders this year, the Ravens won't skip a beat because Newsome has been hard at work in the offseason.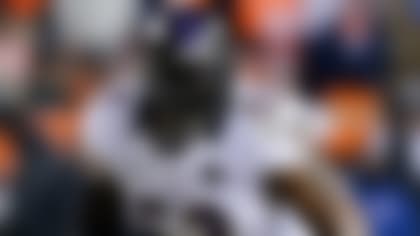 Ray Lewis -- MLB, 1996-2012
Ray Lewis' ability to always turn the spotlight on him -- not overrated. His play on the field -- overrated. Lewis has managed to convince the general public that the Ravens' success is attributed to his presence. He's not the only guy on their defense that puts a hand on the pile at the end of the play, but he always gets credited with the tackle. The story of the postseason was the Ravens rallying behind Lewis' last ride, when in reality it should have been the Ravens rallying behind Joe Flacco's stellar performance. That alone makes Ray Lewis overrated.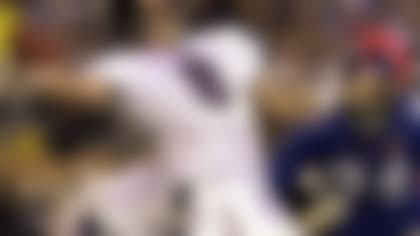 Trent Dilfer -- QB, 2000
Now that the Ravens have a legitimate quarterback in Joe Flacco who put the team on his back to win a Super Bowl, isn't it time to accept the fact that Dilfer was overrated for far too long? In their Super Bowl victory over the New York Giants, he completed less than 50 percent of his passes and threw for less than 200 yards. Granted he didn't turn the ball over, Dilfer did nothing but cash in with the greatest defense in NFL history to close out his one season as a Raven.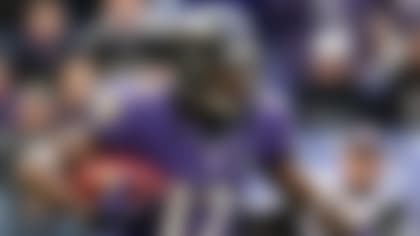 Jacoby Jones -- WR, 2012-present
Jones is rated higher than Anquan Boldin and Percy Harvin on the "Top 100: Players of 2013". That's blasphemous. Jones runs very fast in a straight line, and no one can debate that. He is a stud when it comes to returning kicks, but that's about it. The Texans had been searching for a compliment to Andre Johnson for 10 years, yet they released Jones before the start of the 2012 season. That's because he's not a starting wide receiver in the NFL. The Ravens will be in big trouble if they have to rely on him as their No. 2 wide receiver.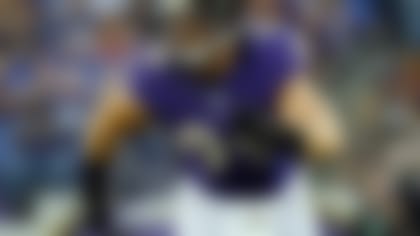 Paul Kruger -- DE, 2009-2012
Paul Kruger might be the most overrated offseason signing this year. How does a guy with only seven starts in his career get a $40 million contract with $20 million guaranteed? There were three players who had more sacks last season than Kruger has had in his entire four-year career. Kruger is this year's Jarret Johnson. Johnson, who showed flashes in Baltimore, signed on with San Diego last offseason and had 1.5 sacks in 2012. It will be a surprise if Kruger lives up to his contract.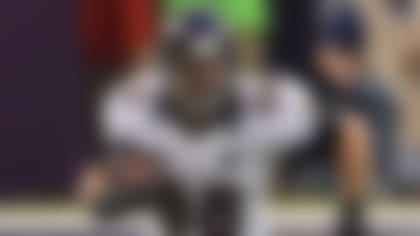 Dennis Pitta -- TE, 2010-present
The fact that Dennis Pitta is on the "NFL Top 100" is an abomination. Pitta is solid young player with tremendous potential, but he hasn't done nearly enough to be considered a top-100 player. The biggest game of his career came in Week 15 against Denver when the Ravens got crushed 34-17. This was Pitta's only game in which he had more than 100 yards and more than one touchdown. Both of his touchdowns and 91 of his yards came on two big plays when the game was already out of reach. Other than that game, Pitta was a marginal player in 2012.