In the days leading up to the 2013 NFL Draft, NFL.com will allow users to determine the best and worst draft picks for every team. The series continues with the team that owns the No. 30 overall pick in this year's draft, the Atlanta Falcons.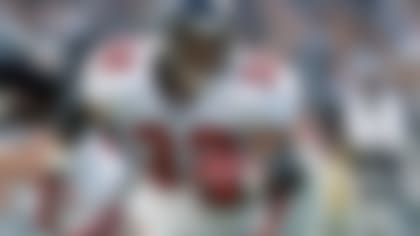 Jamal Anderson -- 1994 (No. 201 overall)
The former Ute was the 23rd running back taken in 1994. He was fifth on the depth chart his rookie season in Atlanta, behind "Ironhead" Craig Heyward, amongst others, and he netted -1 yards rushing his rookie season. But Anderson took off in his third season, gaining 1,055 yards and scoring five times. In 1998, not many could have predicted Anderson would finish second in the NFL in rushing, chase 2,000 yards for much of the season and lead the "Dirty Birds" to the Super Bowl. He tore his ACL the next year and retired after the 2001 season.  Anderson will be remembered as the catalyst of the most memorable season in Falcons history, which isn't too bad for a player many thought was a longshot to make the team.
»1994 NFL Draft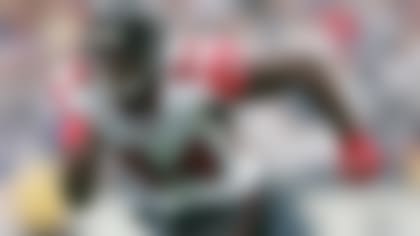 Roddy White -- 2005 (No. 27)
Five receivers were taken ahead of Roddy White in 2005. It's safe to say five GM's wish they had that pick back (yes, we're talking about you, Matt Millen). In 2007, White finished 8th in the NFL in receiving and was the first Falcons receiver to eclipse 1,000 yards in a season since 1999. The former UAB Blazer has followed that up with four Pro Bowl appearances and led the NFL with 115 catches in 2010.
» 2005 NFL Draft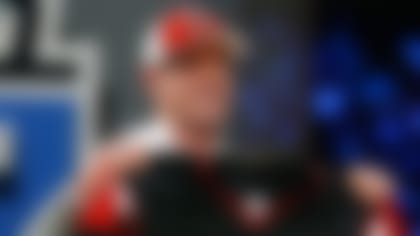 Matt Ryan -- 2008 (No. 3)
Atlanta needed a new face of the franchise after the arrest of Michael Vick. Ryan, the former Boston College standout, hasn't disappointed. He's won at least nine games as a starter every season, and in 2008 was the AP Offensive Rookie of the Year. In 2012, his 68.6% completion percentage led the NFL. And his nickname, "Matty Ice," comes from the astonishing 23 game-winning drives he's led since 2008.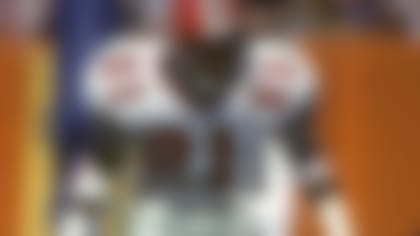 Deion Sanders -- 1989 (No. 5)
"Prime Time." He was brash, electric and eccentric. Wherever #21 was on the field, he was a threat with the ball. In five seasons in Atlanta, he returned five kicks and three interceptions for scores. And he even caught two touchdowns lining up as a receiver. Not only was Sanders a future Hall of Famer, he was an iconic player people came just to watch, to see what would happen when "Prime Time" got his hands on the ball.
» 1989 NFL Draft | Photos: Sanders through the years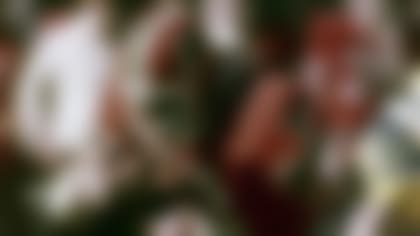 William Andrews -- 1979 (No. 79)
At Auburn, Andrews played behind future pros Joe Cribbs and James Brooks. From his first game for Atlanta, he played behind no one. Andrews rushed for 167 yards in his first pro game en route to a 1,000 yard season as a rookie. He was a four-time Pro Bowler with the Falcons, and in 1981 he led the NFL in yards from scrimmage with 2,036. In 1983, he upped that to 2,176 yards but finished second overall. The Falcons retired his #31 after a knee injury ended his career prematurely in 1986.
» 1979 NFL Draft |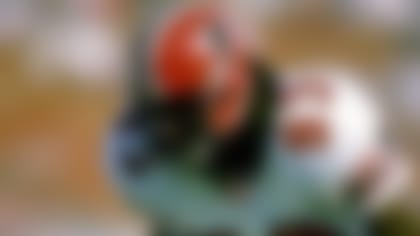 Aundray Bruce -- 1988 (No. 1)
It wasn't that Aundray Bruce didn't succeed with the Falcons and was released after four seasons. Nor was it that he only collected 176 tackles and 16 sacks in four seasons with the team. The main reason Aundray Bruce is the biggest bust in Atlanta history was that the Falcons had their pick of Michael Irvin or Randall McDaniel -- two future HOFer's -- and Tim Brown, Bennie Blades, Neil Smith, Keith Jackson, Sterling Sharpe or Ken Harvey, all future Pro Bowlers. Fifteen of the 27 first-round picks in the 1988 draft went to at least one Pro Bowl. Sadly, none of those players was Bruce.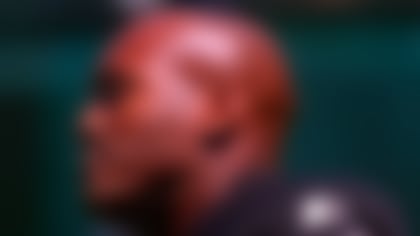 Bruce Pickens -- 1991 (No. 3)
Bruce Pickens was fast. He clocked a 4.43 at the scouting combine before the draft. In the end, he was out of the league pretty fast as well. Pickens started eight games and hauled in two interceptions in two and a half seasons with Atlanta before being traded to Green Bay. The former Nebraska star lasted four seasons in the NFL, eventually flaming out with Oakland.
» 1991 NFL Draft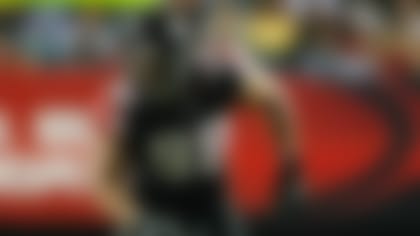 Jamaal Anderson -- 2007 (No. 8)
Anderson was considered a raw talent coming out of Arkansas after his junior year. Yet, his raw athleticism and potential upside were enough for the Falcons to select him ahead of LB Patrick Willis and CB Darrelle Revis. Unfortunately, Anderson was a giant bust and amassed only 2.5 sacks in 44 starts with Atlanta before he was released.
» 2007 NFL Draft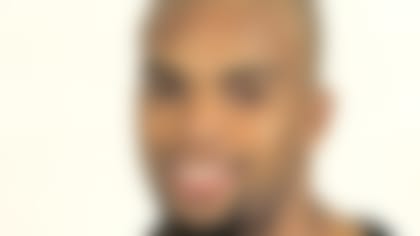 Michael Booker -- -- 1997 (No. 11)
Perhaps forgetting the Bruce Pickens debacle, Atlanta picked another Cornhusker to shore up its secondary. Only Michael Booker was as forgettable as Bruce Pickens was. Booker's career totals of nine games started and three picks in three years with the club wasn't worth the $2.2 million-dollar signing bonus he received, much less the contract.
» 1997 NFL Draft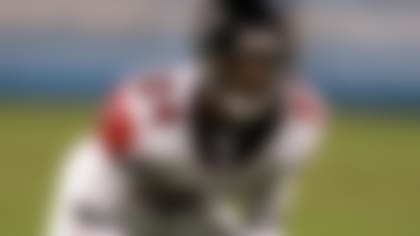 Jimmy Williams -- 2006 (No. 37)
In 2006, the Falcons dealt their first round pick to acquire DE John Abraham and then moved up in the second round to select former Hokies star Williams. He was supposed to be another major piece in improving a defense that gave up 24 or more points seven times in 2005. Instead, Williams started seven games over two seasons, was moved from cornerback to safety and released after showing up to voluntary offseason workouts overweight.
» 2006 NFL Draft