It's summer time at the NFL. During the next few weeks, we here at NFL.com will unveil our Most Underrated and Overrated Players of All Time for all 32 teams and allow users to determine their choices as well.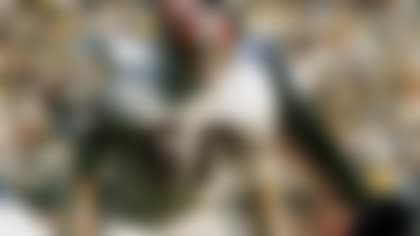 Tommy Nobis -- LB, 1966-1976
You can't underestimate what Tommy Nobis means to the Atlanta Falcons. He was their first draft pick, their first Hall of Fame-type player, first Rookie of the Year, first everything. The man compiled 294 tackles in his rookie season and it is still the all-time record. You can't exaggerate his contributions to the franchise he played 11 years for. Whereas a team like the Saints had to suffer for decades with retreads and guys on their way out of football at least Atlanta had Nobis. When Norm Van Brocklin coached the Falcons he once gestured towards Nobis' locker and said to a reporter, "that's where our football team dresses." That's the sort of thing written for B-movies, not reality, but during his tenure in Atlanta that could truly be said about Mr. Nobis.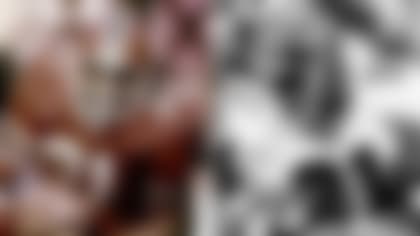 William Andrews and Lynn Cain -- RBs, 1979-86, 1979-84
For a brief period of time the Falcons had a really good two back system featuring these two beasts. Ronnie Lott once said that Andrews hit him harder than anyone else. Think about that for a second. Andrews went to four straight Pro Bowls and ran for over 1,000 yards three straight seasons until a horrendous knee injury effectively ended his days as a feature running back. Cain was primarily a blocking back and had his finest season in 1980 when he ran for 900 yards and scored eight touchdowns. Either way, these two guys spent almost four seasons together beating up linebackers.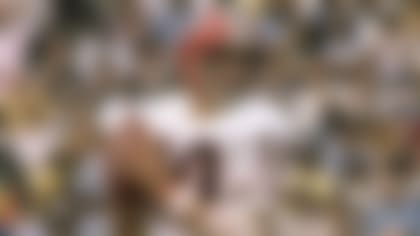 Steve Bartkowski -- QB, 1975-1985
Sure, the Falcons could have drafted Walter Payton instead, but franchise quarterbacks don't grow on trees and that's exactly what Bartkowski was in his prime. He's one of only nine players to throw for 30 or more touchdowns in consecutive seasons, went to two Pro Bowls, and led the league in passing in 1983. For a team that hadn't won squat, having a guy like him under center gave the franchise legitimacy and made them dangerous. Go back and watch old film of the Falcons from 1979 to 1983 and you'll see a supremely gifted quarterback who still holds almost every Atlanta team passing record. Sure, he didn't get the Falcons to the promised land, but for a couple of years in the early 80's he helped put the Falcons in the discussion for pre-season Super Bowl favorites.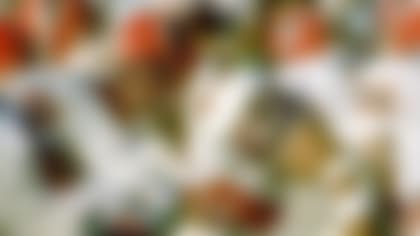 Mike Kenn -- OT, 1978-94
If you draft a tackle in the first round it's with the hopes that he will man the position for 15 years without fail. Kenn did that and then some. For 17 years he was a mainstay on the Falcons offensive line starting all 251 games he played in setting franchise records in starts and games played. He went to the Pro Bowl five years in a row and was named first team All Pro three times. His play wasn't flashy, just strong and reliable like the foundation of your house.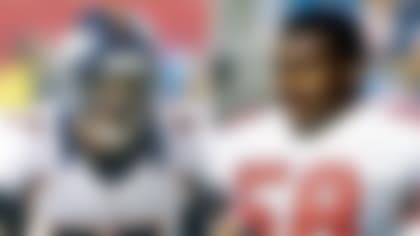 Jessie Tuggle and Keith Brooking -- LBs, 1987-2000, 1998-2008
10 Pro Bowls and a few All Pro teams along with 1,742 tackles between them and you have the guys that kept the Falcons respectable on defense for over a decade. Sure, Deion Sanders' flash gets a lot of attention and Tommy Nobis is the franchise's Moses, but these two guys manned the interior of the Atlanta defense in times both good and bad. Obviously they couldn't be everywhere at once, but with these guys in the middle the Falcons at least had a chance, even in years where they were terrible.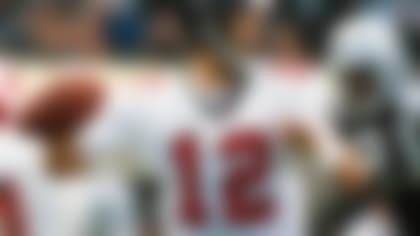 Chris Chandler -- QB, 1997-2001
It's not like Billy Joe Tolliver got them to the promised land. Oh wait, Jerry Glanville kind of thought he would at one point. Chandler threw a nice ball and put up some big numbers (throwing over 13,000 yards and 87 touchdowns in five years), but he was not a franchise quarterback? He led them to a Super Bowl appearance during the 1998 season, but was mediocre afterward. It's not his fault that Dan Reeves didn't give the ball to Jamal Anderson in the second quarter on Denver's 11-yard-line in Super Bowl XXXIII. Sure, not a bad quarterback, just not all that great either.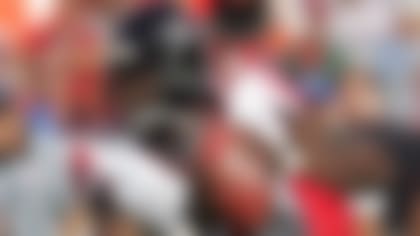 Michael Vick -- QB, 2001-2006
If you're playing a game of playground ball, then Michael Vick is the greatest player who ever lived. If he's quarterbacking the Falcons in the early 2000s, then you were looking at Tim Tebow with special sauce. He did things on a football field that made some say he could become the greatest there ever was... if he could learn how to throw a football. Remember, this is a guy who sported a completion percentage in the mid-50s. Not exactly world-beating numbers. He was admittedly the poster child for the supremely talented guy who couldn't be bothered to do serious film study. His prosecution, incarceration and losing everything he had did exactly what the judicial system is supposed to do: Exact a price for your transgressions. It also matured him. Still, he's a talent that never lived up to the hype.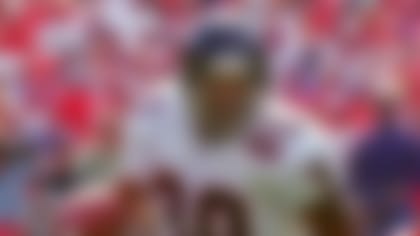 Andre Rison -- WR, 1990-94
He put up numbers in Atlanta: 6,453 yards receiving, 60 touchdowns, 475 receptions and one ridiculous slap fight (with Deion), not to mention a certain torching of his home. He's an overrated Falcon because of what he parlayed his time in Atlanta for: Leaving for a big contract then unleashing an embarrassing tirade at heartbroken Cleveland Browns fans who were booing the team because they were leaving. He then posted mediocre numbers and bounced around the league before having one final good year in Kansas City. He could have ended up among the ranks of Charlie Joiner and Fred Biletnikoff. Instead, thanks to emotional outbursts and a strange and rapid decline in performance, he's the embodiment of the diva wide receiver.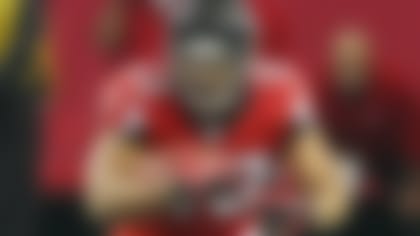 Michael Turner -- RB, 2008-12
He puts up decent numbers, but there is a massive flaw to his game: He has no moves. He hits holes very well, but they have to be right in front of him. He can't get away from defenders and you rarely see him cut. He's also on the wrong side of 30 and four years removed from his All-Pro season of 2008. He's overrated (even when he was piling up the numbers) because while his closest physical comparison might be Emmett Smith or Joe Morris, he's nowhere near the complete back those two guys were in terms of skills and ability.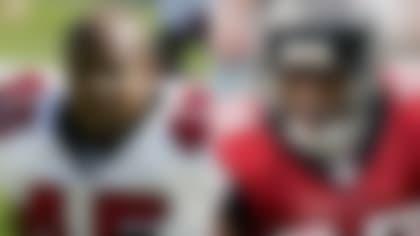 T.J. Duckett and Warrick Dunn -- RBs, 2002-05, 2002-07
Oh, the thunder and lightning combination! Sure, they had a couple of good years there and Dunn went to three Pro Bowls, but just because some headline writers got in a tizzy over these two flawed, but complimentary players doesn't mean that they were all that. Dunn was a nice speed back who showed flashes of Terry Metcalf or Joe Washington and Duckett was a big bruiser in the mold of Christian Okoye (another way overrated guy), but these were the days when the Falcons were basically a running only team because Michael Vick didn't care about throwing the ball unless it was 60 yards down field. Dunn piled up over 10,000 yards in his career, but keep in mind the hype that surrounded this backfield versus the results it generated.
-- Sean Neumann is a guest contributor to NFL.com