After several years at the bottom of offensive line metrics, the Cardinals finally found an answer at left tackle in Jared Veldheer. Even if Veldheer is merely league-average in pass protection, it's a major upgrade on the swinging doors guarding the blind side in 2012 and 2013. The early returns on left guard Jonathan Cooper's return from a broken leg don't inspire much hope, but he has the talent to become a factor later in the season. An improved offensive line, a bigger role for playmaking tailbackAndre Ellington, the arrival of speedy rookie John Brown and a return-to-2011-form for Larry Fitzgerald are all reasons to believe Carson Palmer will have his best season in a half-decade.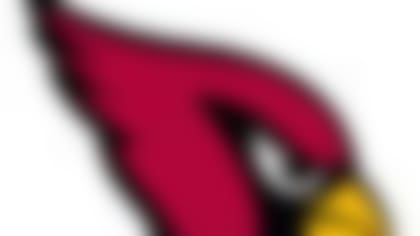 What we'll be saying in February
The trio of Brown, Fitzgerald and Michael Floyd has displaced the wide receiver corps of the Bears and Falcons atop the NFL, but the defense lost too much firepower to keep pace with the NFC West superpowers.
Around The NFL's predicted finish: Third place in NFC West, No. 8 in ATL's Power Index.