"I think there needs to be healthy respect for the game," Rodgers said of the blowouts. "... At some point you're going to be on the other side of it."
Not if Rodgers continues to operate at an MVP level. His four games this year with a passer rating of 138.0 or higher ties a record for the most games at that level in a single season since 1960.
Debate: Best team in the NFC?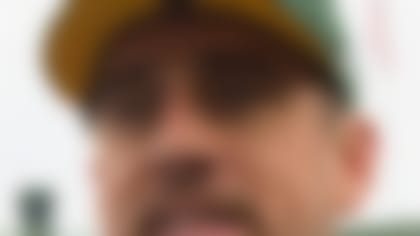 As NFL Media's Bucky Brooks said on NFL NOW this week, "The Packers' passing game is the most explosive in all of football. This is a team that is dynamic in every way, shape and form."
NFL Media's Daniel Jeremiah went on to call Rodgers "the best quarterback in the National Football League" in the middle of "an MVP season."