The best part of the preseason is the end. It's like training camp for fans. We get back in football (watching) shape. We learn about new schemes. We grind.
Just like the players, we also learn a few things about the 2012 season before it starts. Let's look at our biggest takeaways from camp:
Rapoport: Forward thinking Soon, teams will start chasing a spot in Super Bowl XLVII. Ian Rapoport reveals XLVII things he can't wait to see in 2012. More ...
It's dangerous to draw conclusions from preseason box scores, but you can still learn about rookie quarterbacks by watching them play. Luck showed better pocket presence in his first preseason than the vast majority of NFL starters have ever shown.
The opposition will get tougher when the games count, but Luck's ability to deliver throws under pressure is a rare skill you can't teach. That will carry over. He calmly goes through his progressions and throws accurately like a seasoned veteran. That will carry over. Luck displayed more successful NFL traits in his first preseason than any rookie quarterback we can remember.
That doesn't mean Luck is bound for the Pro Bowl as a rookie, but it's fair to raise expectations. Indianapolis Colts fans don't know how good they have it.
Blaine Gabbert showed steady progress from his rookie year with the Jacksonville Jaguars. Jake Locker earned the starting job in Tennessee. Christian Ponder quietly made strides in Minnesota. In all, 10 first- or second-year quarterbacks will start in Week 1. The previous high in NFL history: five. We have never seen an influx of young quarterbacks like this.
Even the best teams have problems
No fewer than a dozen NFL teams have legitimate Super Bowl championship hopes. The margin between the very best squads and the middle of the pack is razor thin. Even the best teams have major roster holes.
New England's offensive line continues to shuffle because of injuries and question marks. The Patriots don't know if Pro Bowl guard Brian Waters will return. Meanwhile, the Green Bay Packers lost one of their best defenders (Desmond Bishop) for the season. They don't know who will start at cornerback; they picked up their starting running back off the scrap heap (Cedric Benson); and their depth at tackle is poor. These two teams are your Super Bowl "favorites."
Debate: Good, but not good enough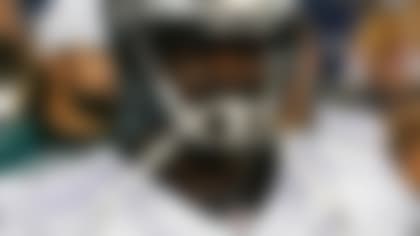 The Baltimore Ravens are wondering where their pass rush will come from without Terrell Suggs. No one stepped up in camp. The Steelers' banged-up offensive line and backfield makes it feel like Week 13 in Pittsburgh. The New York Giants are woefully thin at cornerback again. The New Orleans Saints installed a brand new defense and had to appoint an interim to the interim head coach.
These are the best teams the NFL has to offer. That is to say: Everyone has problems. The best organizations are the ones that know how to cover them up.
Cardinals fans lost the team's QB battle
Both quarterbacks struggled badly in practices and in preseason games. The offensive tackle situation might be the worst in the league with Levi Brown done for the season. The Cardinals continue to search for the right combination, and they've run out of time.
While Seattle found two quality quarterbacks this offseason -- Wilson and Matt Flynn -- Arizona remains stuck at zero.