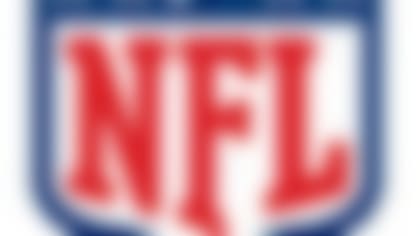 NFL free agency is underway. Follow all of the latest player rumors and signings in our free-agent tracker. More...
Spievey, 24, was charged with third-degree assault, risk of injury to a child and disorderly conduct. Spievey's girlfriend, Lisa Marie Santos, 26, was charged with risk of injury and disorderly conduct for her alleged involvement in the dispute at the couple's residence in Middletown, Ct.
"We are aware of the reports involving Amari Spievey. We are in the process of gathering more information and will have no further comment at this time."
In a statement to police, Santos said Spievey was telling her 2-year-old daughter "not to be like your mother and that she is crazy." She also told police that when she asked Spievey for money he owed her for bills, Spievey told her to "take him to court."
Santos is accused of pushing Spievey while he was holding their daughter, according to police. Santos then tried to take the child away from him, but Spivey "pushed her in the neck area" hard enough for her to stumble against a counter, she told police.
Spievey told police Santos grabbed his throat with her right hand and he had to push her hand away. He also told police she threw a "flurry of punches at his chest" while he was holding their daughter. Spievey told police he already gives Santos $3,000 a month in child support and lets her drive his car. Spievey told police that he would pay for anything his daughter needs, but he would not pay for Santos to "go shopping and pay off her student loans."
Spievey and Santos are both scheduled to appear in Middletown Superior Court on Wednesday.
Messages left by NFL.com with the Middletown police department were not immediately returned.