BUFFALO, N.Y. -- The Buffalo Bills haven't given up on re-signing cornerback Leodis McKelvin before the former first-round draft pick is eligible to become a free agent next week.
McKelvin's agent, Hadley Engelhard, told The Associated Press on Thursday that negotiations are ongoing, and the two sides are scheduled to talk again Friday. He described talks as being in "the beginning stages."
Barring a deal being reached with Buffalo, Engelhard is preparing to start entertaining offers from other NFL teams on Saturday. That's when a three-day window opens allowing teams to begin contacting players before they're eligible to become free agents on Tuesday.
The Bills could still re-sign McKelvin before the free agency period opens, but they risk the player's asking price going up once he's allowed to talk with other teams.
"Things will pick up on Saturday, but I don't rule anything out until a deal is done," Engelhard said.
Selected 11th overall out of Troy in 2008, McKelvin has had difficulty maintaining a starting job in Buffalo.
Used mostly as a third cornerback last year, McKelvin had one interception in 13 games, including four starts. He missed the final three games because of a groin injury. Overall, he has six interceptions in 64 games, with only 33 starts.
McKelvin has made a bigger impact on special teams, having combined for four touchdowns returning kickoff and punts. Last year, he led the NFL averaging 18.7 punt return yards, and became the first Bills player to return two punts for touchdowns in one season. As a rookie, McKelvin set the single-season franchise record with 1,468 yards on kickoff returns.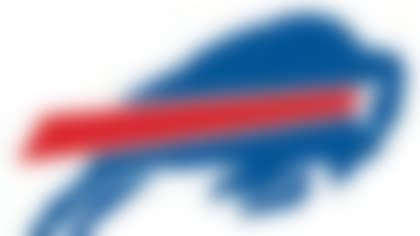 With the offseason under way, Around The League examines what's next for all 32 teams. Patrick Crawley tackles the Bills. **More ...**
General manager Buddy Nix has expressed interest in re-signing McKelvin. At the NFL Scouting Combine last month, Nix listed McKelvin along with safety Jairus Byrd and guard Andy Levitre as the top three pending free agents he would like to keep.
On Thursday, the Bills announced they've retained tight end Mike Caussin by rolling over the final year of his contract. Caussin missed last season while recovering from right knee surgery. Buffalo acquired Caussin in December 2010 by signing him off the Jacksonville Jaguars' practice squad. He has five catches for 41 yards in six games with Buffalo.
Buffalo also formally announced it had re-signed linebacker Bryan Scott, a day after the 10-year veteran revealed he had signed a one-year contract.
Copyright 2013 by The Associated Press