Not every need can be met via the draft. So what's a team to do? Thankfully, the free agency period will be here soon. To help get you ready for the opening of the NFL's annual talent marketplace on March 11, Elliot Harrison is taking a division-by-division look at all 32 squads' biggest priorities, continuing with the AFC South below.
Battista: Déjà vu at No. 1? Top priority in free agency: Defensive line.
The good news for the Texans: a) They have the ideal draft slot (No. 1 overall) with which to nab a quarterback; b) Case Keenum is not expected to be the savior of the franchise; and c) they don't have that many important free agents of their own to re-sign. The bad news: They don't have a ton of cap space. Of course, if the club lets go of Matt Schaub, as most anticipate, the amount it'll have to work with will jump over the $10 million mark. The quarterback carries a $14 million cap number for 2014, but the Texans will have to account for the accelerated signing bonus they gave him in 2012. That amounts to $10.5 million, thus his ouster would only save them about $3.5 million. Confused? Don't be. Houston could use that money to pick up a guard or tackle, or even an inside linebacker. But to these eyes, finding a defensive end and defensive tackle is most important. New head coach Bill O'Brien's most valuable player is J.J. Watt. The club should protect him the way a baseball manager protects his cleanup hitter in the lineup. Tim Jamison and Jared Crick? Not enough. Earl Mitchell could be gone. And while Antonio Smith played pretty well in 2013, at 32, his price tag in free agency might be a bit much for a team that is more than one player away in the AFC. Of course, it's possible the Texans end up spending their top pick on vaunted pass-rushing prospect Jadeveon Clowney, as opposed to a quarterback.
Other areas of interest: Offensive line, inside linebacker, tight end.
Top priority in free agency: Defensive back.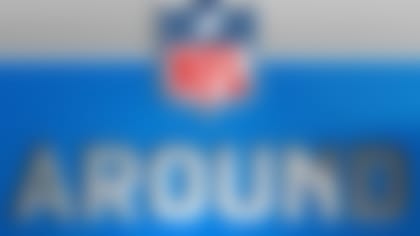 When it comes to the Colts' top priority, it's a tough call between the offensive line and the secondary. With well over $30 million to play with in cap resources, Indy has a wonderful chance to retool the roster -- sort of. Don't forget, the Colts also entered this offseason with 23 free agents to manage. That is, 23 of their own free agents. That's a heck of an offseason workload for general manager Ryan Grigson and head coach Chuck Pagano. The group that could be hit hardest by defections is the secondary. Cornerbacks Vontae Davis and Cassius Vaughn will be free agents, along with safety Antoine Bethea. While the back end wasn't a glaring problem for the defense in 2013, this team will never survive in the playoffs -- facing Tom Brady, Peyton Manning or even a guy like Philip Rivers -- if it doesn't shore up some potential problem areas. The Coltschose not to use the franchise tag on Davis, but they must re-sign the 25-year-old corner. Indianapolis also needs to pair a capable cover safety with LaRon Landry, a hulking run-support specialist who could make even David Boston feel flabby.
Other areas of interest: Offensive line, wide receiver, linebacker.
Top priority in free agency: Defensive line.
When considering this franchise's biggest overall need, everyone points to quarterback. In related news, that's the position many expect the Jaguars to target with the No. 3 overall pick in May. Veteran Chad Henne was set to become a free agent, but the Jags locked him up on a two-year contract to keep him from hitting the open market. What does all of this mean for the Jags' free agency game plan? Jacksonville will continue its perennial search for some semblance of a pass rush. Gus Bradley's defense notched a sack on just 5.3 percent of dropbacks by opposing quarterbacks, the lowest figure in the AFC. And the problems up front go further than just failing to get after the quarterback -- Jacksonville fielded the second-worst run defense in the AFC last season. Fortunately, this team has oodles of cap space (over $50 million). How about going after Lamarr Houston (26 years old) and Michael Bennett (28), who are both young enough to build a line rotation around? Signing Jared Allen for the right price, as primarily a situational pass rusher, wouldn't be the worst idea ever. Former Lion Willie Young could be a less expensive option in the event the Jacksonville front office wants to prioritize other positions. Lastly, Chris Clemons, who played under Bradley in Seattle, could be in the mix if the 'Hawks release him.
Other areas of interest: Center, outside linebacker, running back.
Top priority in free agency: Running back.
Of all the teams heading into free agency with a decent chunk of money, the Titans just might be the one club league observers know the least about -- well, at least when it comes to potential strategies. GM Ruston Webster's M.O. is still somewhat unclear. While this is his third year on the post, it's his first without late owner Bud Adams and first with new head coach Ken Whisenhunt. Obviously, Chris Johnson's future looms large in any offseason plan. The running back very well might have recorded his last carry for Tennessee, given his declining production and unwillingness to take a pay cut. Webster has stressed that the team will be as "patient as necessary" when it comes to this decision, but many expect the running back to be sent packing. Whisenhunt brilliantly shuffled backs as the San Diego Chargers' offensive coordinator last season -- resuscitating Ryan Mathews' career while making the signing of Danny Woodhead look like a stroke of genius -- so perhaps he could do the same in Tennessee. The Titans could opt to increase Shonn Greene's workload and sign a back who can make plays on the ground and in the passing game. Rashad Jennings and Knowshon Moreno would be interesting candidates here. Jake Locker needs all the help he can get, and having a more versatile running back who is actually motivated for all 16 games would be nice.
Other areas of interest: Defensive end, offensive tackle, cornerback.