I try not to go bonkers when I see a ranking I disagree with. Whether it's a team power ranking or a player list, it usually isn't worth getting too wound up.
Someone writes Seattle is the best. Someone else says Denver. I say *whatever. *But I just couldn't stop myself from getting worked up Wednesday night.
After a great day and a delicious dinner, I settled in to watch NFL Network's "Top 100 Players of 2014" countdown to see who ranked 11 through 20.
I nearly fell off the couch. My state of happiness shifted to confusion. Did they air the wrong episode or shift a week ahead? Confusion then shifted to anger.
"What the heck is going on here?!"
The best player in the NFL wasn't even voted into the top 10. It's wrong, an injustice, a disgrace. It's now the new low for rankings in the history of rankings.
And this wasn't a list voted on by the fans or the media. This list was picked by the players. These are the same players who watch Rodgers' genius on a weekly basis. These are the same players on defense who get beat by Rodgers' unstoppable back-shoulder throws.
Please, spare me the nonsense that Rodgers was injured for much of the season and shouldn't be voted in the top 10. In his eight full games under center, Rodgers posted a 17:6 touchdown-to-interception ratio, a 104.9 passer rating (fourth-best in the league), 8.74 yards per attempt (second-best) and a 65.5 completion percentage.
And let's not forget his triumphant Week 17 return. After missing the previous seven games with a broken collarbone, Rodgers, with the Packers' postseason life on the line in Chicago, placed a dagger through the hearts of the Bears and their fans.
Wesseling: Top quarterbacks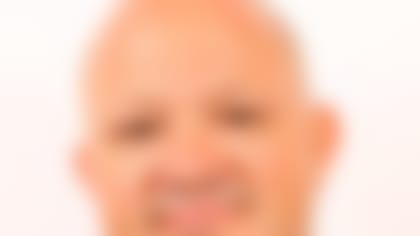 It was fourth-and-8 -- call it fourth-and-the-season -- with 46 seconds left in the game when Rodgers threw a gorgeous, pressure-packed touchdown pass to Randall Cobb to put the Pack up five and keep the NFC North title in Green Bay. I remember talking to the wide receiver the next day on my SiriusXM Radio show, "Schein on Sports," and he was getting choked up about Rodgers' greatness on the field.
Could it be that every single player who voted missed the play? What about the hundreds of other game-changing plays Rodgers has made since becoming Green Bay's starter?
Just thinking about the group of players he was ranked among irks me. Russell Wilson (No. 20 on the list) is a fantastic player who's clutch and only getting better. But he averaged 210 passing yards per game last season -- that's a typical first half for Rodgers!
Wilson's teammate, Marshawn Lynch, was voted the 14th best player in the league. That's right, Lynch ranked just three spots lower than Rodgers. Let's think about this for one second: If Lynch retired tomorrow, the Seahawks' 2014 win total might drop by a game, maybe; without Rodgers, the Packers go from Super Bowl contenders to postseason long shots.
If he was voted No. 2 behind Peyton Manning after the Denver Broncos quarterback put together arguably the greatest NFL season ever at the position, I'd get it. I would disagree with it, but I'd comprehend it.
If Rodgers wasn't the best player in the league before yesterday, he will be now. Let me tell you a little secret about the Packers quarterback: He loves the "chip on the shoulder" card. Rodgers entered the league with a giant chip on his shoulder after falling to No. 24 in the 2005 draft. That chip only grew as Favre got the nod for the next three seasons.
Do I think Rodgers watched the NFL Network special? I absolutely do. Do I think Rodgers, regardless of what he might say, is heated by it? I absolutely do. Is it worse that his peers disrespected him? You better believe it.
Rodgers will use this fuel -- not that he even needs it -- and slice apart defenses this year, leading the Packers to a division title and winning the league MVP award.
Maybe then the players will get it right in next year's "Top 100."