Aaron Rodgers told Packers fans to R-E-L-A-X about the team's offense. On Sunday he put last week's frustrations at ease with a brilliant performance at Soldier Field. Rodgers was throwing strikes from the outset. He finished 22-of-28 passing for 302 yards and four touchdowns. The quarterback wasn't pressured all day and picked apart the Bears' secondary with the precision of a heart surgeon.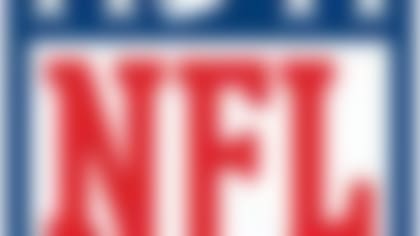 Relive the Green Bay Packers' [38-17 victory over](http://www.nfl.com/gamecenter/2014092801/2014/REG4/packers@bears?icampaign= ATL_newsdriver) the Chicago Bears on Tuesday at 2 p.m. ET on NFL Network.
Jay Cutler provided another Jekyll-and-Hyde performance. In the first half the Bears' signal-caller was on target and keeping pace with Rodgers. The Bears moved the ball at will. But Cutler is gonna Cutler. He threw a ball over the middle at the end of the half that was ruled just short of the goal line, costing a chance at points. In the second half, a frustrated Cutler began forcing passes. He had back-to-back interceptions that killed drives (one on a miscommunication). He was relieved by Jimmy Clausen for the final drive.
It was a wacky game all around. There were zero punts (just the second time in a regular-season game in NFL history). The teams combined for 854 yards of offense (Packers 358; Bears 496). The Bears attempted an onside kick in the second quarter (they weren't slowing Rodgers, anyway). And to wrap it up, the Packers had a short field goal blocked late in the game.
The Bears' defense got zero pressure on Rodgers all game. Undoubtedly, Jared Allen being out with pneumonia hurt some, but the lack of pressure has been an issue for most of the season. It was rookie corner Kyle Fuller's worst game.
The Packers' defense didn't play well, either. Their pressures didn't get to Cutler early. The interceptions were both right-place-right-time situations. Clay Matthews didn't look full-go and it was apparent on his interception return.
Once again, Eddie Lacy couldn't get much going on the ground (17 carries for 48 yards with a 2.8 average). Run-blocking remains an issue. The receivers, however, made up for it. Jordy Nelson and Randall Cobb were open all game.
Matt Forte, on the other hand, did get back on track. He was bowling over Packers defenders on a 23-carry, 122-yard day.
Rodgers reached 25,000 passing yards in 3,065 attempts, the fewest attempts in NFL history to reach that mark (Kurt Warner previously held the record at 3,076 attempts).