Wanna be a baller? Of course, everyone wants to be a baller. However, for many of us, our dreams of balling professionally ended somewhere in between the time we missed the cut for our school's junior varsity team and our failed attempts to be a walk-on in college.
On the other end of the spectrum, there are the extremely gifted athletes who make it to the pros and had the talent to play professionally in two sports -- the Deions and Bos of the world.
And while the MLB has seen its fair share of NFL athletes, the NBA has only seen one. That's right, Bud Grant is the only pro athlete to have been both a baller on the turf and the hardwood.
Nowadays, scheduling conflicts and the extreme difficulty of making either league makes this feat virtually impossible. However, one can dream. With the 2017-18 NBA season upon us, here are 5 NBA Stars Who Would Make Great NFL Players.
Not sure if you've heard, but Kawhi Leonard has gigantic hands. The Claw's paws measure 9.75 inches long -- the same exact length as Julio Jones' hands. A regulation size NFL football is approximately 11 inches in length and 22 inches in circumference, so I doubt Leonard would have any problem hauling in amazing receptions regularly. The two-time Defensive Player of the Year has the hops and speed to compete at the league's most athletic position. Leonard's 7-foot-3 wingspan and bear paws for hands would make him an instant deep-ball threat and give cornerbacks nightmares.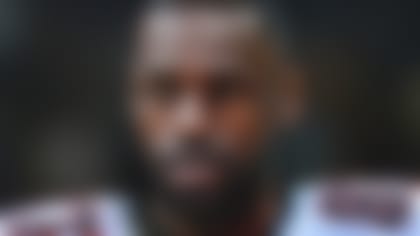 LeBron James is the most obvious choice for current NBA players who could potentially play in the NFL. At his size, and with his wide range of athleticism, James would likely be able to play a few different sports professionally. At St. Vincent-St. Mary, James played wide receiver and made first team all-state as a sophomore. James and his teammates also made it to the state semifinal in his junior year. Bleacher Report detailed Urban Meyer's recruitment of James during high school.
Fast-forward a decade and a half later: James still looks like he could make it as a wide receiver, though his adult physique makes me think he'd be better suited as a tight end. Bron's size combined with raw strength is most comparable to Rob Gronkowski (6-foot-6, 265 lb). However, The King has Gronk -- and arguably every athlete in the world -- beat in terms of athleticism. No one would be able to stop James in the red zone.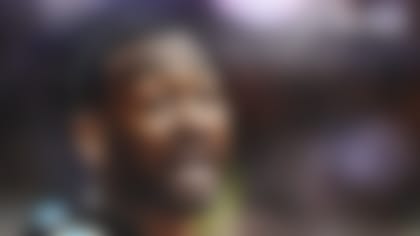 John Wall is one of the fastest players in the NBA today and he has elite-level passing skills. The Wizards floor general has the leadership traits and strong arm -- he's widely considered one of the best cross-court passers in the NBA -- to play under center.
Like Cam Newton, Wall could use a combination of his passing, agility, and speed to lead an offense on the gridiron.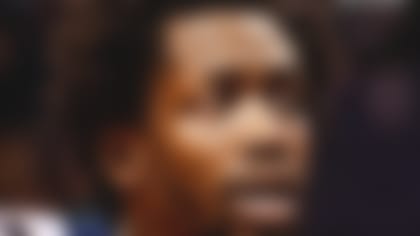 Patrick Beverley has two key traits of many elite cornerbacks: peskiness and controlled feistiness. Beverley made the 2017 NBA All-Defensive First Team and has a reputation for taking on the opposing team's best offensive threat. He's able to get under the skin of elite players -- word to Russell Westbrook -- all while making sure he doesn't become a detriment to his own team. Beverley had zero ejections and flagrant fouls last year. His ability to toe this line would come in handy in secondary coverage.
He reminds me of Chris Harris Jr. because of his determination and the fact that he plays with a chip on his shoulder. Harris went undrafted and Beverley went 42nd overall -- behind guys like Jon Brockman. Remember him? Yeah, me neither.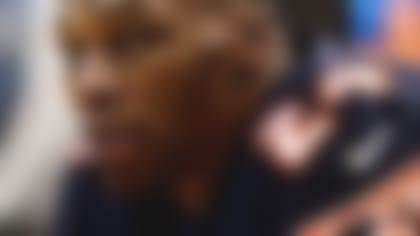 Russell Westbrook approaches all 82 games with a tenacity that's really more suitable for the NFL than the NBA. He leaves it all out on the court each time. He's the most explosive player in the NBA today and his agility would be perfect for the running back position.
Westbrook led the league in Player Efficiency Rating (30.63) during his historic triple-double season. I see this translating into high yards per carry averages in the NFL. Despite a slow start this season, Bears RB Jordan Howard is getting back to his 2016 self. Howard averaged a gaudy 5.2 yards per rushing attempt in 2016 (2nd in the league, min. 200 attempts) and has a relentless running style similar to Brodie's when he's driving to the rim.