Brooks: Who nailed the draft?
With all 254 selections in the books, which teams nailed the 2013 NFL Draft? Bucky Brooks points out the most notable hauls. More ...
I'm a believer in Sam Bradford. I know there are doubters out there, but I've always felt like he would excel with the right talent around him. This offseason, the Rams have done their best to upgrade that supporting cast. In free agency, they fortified the offensive line by landing offensive tackle Jake Long and also signed an explosive tight end in Jared Cook. And they continued to add weaponry in last week's NFL draft.
The Rams aggressively moved up into the top 10 to secure the most explosive offensive player in the entire draft, West Virginia receiver Tavon Austin. Veteran Danny Amendola, who left for the New England Patriots as a free agent this offseason, was a nice player in St. Louis, but Austin boasts a far superior skill set and should produce a bevy of chunk plays for the Rams.
After grabbing two athletic defenders (linebacker Alec Ogletree on a trade-down to No. 30 overall and safety T.J. McDonald in the third round) with their next two selections, the Rams again turned their attention to the offensive side of the ball, taking wideout Stedman Bailey in the third round. Bailey was Austin's sidekick at West Virginia, where they combined to post a ridiculous 228 catches and 37 TD receptions -- last season alone!
For Bradford, there are now no more excuses. This team is ready to compete for a postseason berth, and it's up to the fourth-year quarterback to make it happen. Can he do it? We'll all find out soon enough.
Time will tell if the Vikings were smart to deal Percy Harvin to the Seattle Seahawks earlier this offseason. However, I love the way Minnesota approached the first round of the 2013 NFL Draft. They came into the weekend with two first-round picks (their original No. 23 pick and the No. 25 slot they acquired from the Seahawks in the Harvin deal) and eventually traded up with the New England Patriots to acquire a third first-rounder at No. 29.
With the first of their three Round 1 selections, the Vikings took Florida defensive tackle Sharrif Floyd. I loved Floyd on tape. In fact, he was my highest-rated defender in the draft. I expect him to make an immediate impact for the Vikings. Floyd has outstanding quickness and plays with a relentless motor. He'll provide the Vikings with some much-needed youth and explosiveness along the defensive front.
With their second pick on Thursday night, Minnesota grabbed Florida State cornerback Xavier Rhodes. A huge cover corner with quick feet and fluid hips, Rhodes is still learning how to play the position after making the switch from wide receiver at Florida State. Rhodes' scouting report is reminiscent of Richard Sherman's when he came out of Stanford: He's a wideout-turned-cornerback with plus size, speed and ball skills. If Rhodes ends up being anything close to what Sherman became at the next level, the Vikings will have hit a home run.
After the Vikings traded back into the first round, many pundits (myself included) assumed they were coming up to land Notre Dame linebacker Manti Te'o. However, their target ended up being an explosive offensive player: Tennessee's Cordarrelle Patterson. The wide receiver, who began the draft process as a likely top-15 pick, ended up falling on many teams' draft boards following less-than-stellar performances during NFL Scouting Combine interviews. He has an exceptional mix of size, speed and playmaking ability, and he can also return punts and kicks. It might take a little time for Patterson to get a handle on the entire playbook, but he can do plenty of damage in a few simple packages of plays.
Most people forget that Minnesota was a playoff team this past season. Because the odds are against Adrian Peterson having another 2,000-yard campaign, it was important for the Vikings to upgrade the talent around their freakish running back. They accomplished that goal with these three first-round picks. Floyd and Rhodes will make an immediate impact on defense, while Patterson is a perfect complement to Peterson and the running game. (If teams want to load up the box to slow down the run, Patterson has the speed to make them pay on the outside.)
'Big Boy draft' truly was loaded in the trenches
Throughout the run-up to the 2013 NFL Draft, the event was billed as a "Big Boy draft." The skill-position talent was nowhere near the same level as what we've seen in the past few drafts, but there was outstanding depth along the trenches. We all wondered if teams would try to force skill-position players up the draft board or stay true to their evaluations and grades. It appears as though the latter mentality won out.
Need evidence? Let's compare some O-line numbers over the past two drafts ...
» Just one offensive lineman was taken within the top 20 picks.
» The first offensive guard wasn't selected until the 24th overall pick.
» Just four offensive linemen were drafted in the entire first round.
Casserly: Draft steals on each day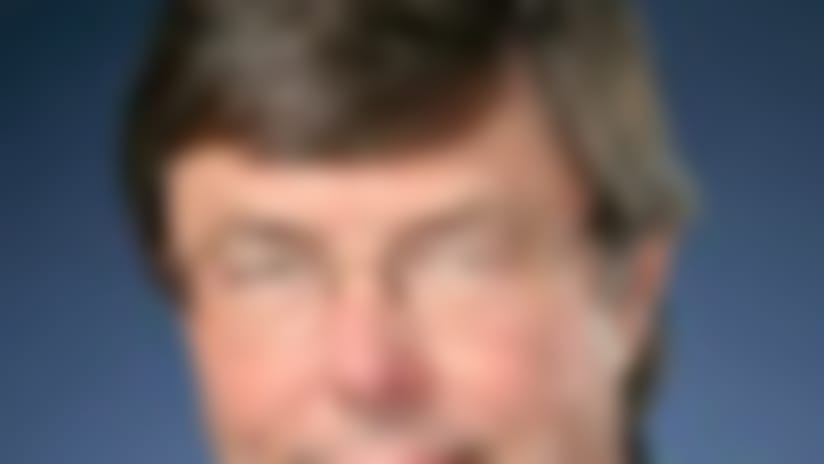 Which players are bound to outperform their draft slots? Charley Casserly identifies 10 value picks to keep an eye on. More ...
» Three of the first four picks were offensive tackles.
» Six of the first 11 picks were offensive linemen.
» Two offensive guards went in the top 10.
» Nine offensive linemen were taken in the first round.
What a difference a year makes.