NFL Fantasy Offers Free Custom and NFL-Managed Leagues
NFL Fantasy Football features two league types for users to choose from -- NFL-Managed and Custom. All NFL Fantasy Football leagues feature official NFL stats, video highlights, enhanced gameplay and exclusive features you will only find in the official Fantasy game of the National Football League.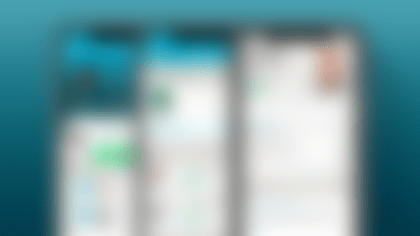 Ways To Play
To play on your desktop or mobile web browser, head over to NFL.com/Fantasy. To play on the revamped NFL Fantasy app, download for iOS here and Android here.
Which League Is Right For Me?
Choosing the right league is an important first step to an enjoyable season. NFL Fantasy Football offers various league types that cater to Fantasy Football veterans and rookies alike. If you want to join a standard fantasy football league to compete against similar fans, an NFL-Managed league may be right for you. If you prefer to join or create a customizable fantasy football league to compete against friends, family, and other NFL fans, a Custom league may be right for you. Read the descriptions below to learn more and decide for yourself which league is the right choice for you
NFL-Managed Leagues
NFL-Managed leagues feature NFL Fantasy default scoring and league settings, including standard roster sizes, starting positions, and head-to-head scoring. All NFL-Managed leagues are free to join and team owners can opt-in to be eligible to win great prizes based on their season performance. NFL Fantasy will act as commissioner for NFL-Managed leagues, ensuring a fair, fun game for fantasy players of all skill levels. Users can join either Live Draft NFL-Managed leagues from the League Directory or create an Autopick team that will be placed in a league and drafted when you are ready.
Custom Leagues
Custom leagues feature more than 100 customizable scoring and league settings and are managed by one of the players in the league (known as a Commissioner). The Commissioner can select the default scoring and league settings or choose to customize the game according to their preferences, including Individual Defensive Players, Keepers and much more. The Commissioner will be responsible for inviting other team owners to the Custom league and also has the option to publish the league to the NFL Fantasy League Directory, where NFL Fantasy players can browse and join leagues that look like the right fit.
Get The All New NFL Fantasy App!