NFL Por La Cultura | Latino Heritage Month | NFL.com
Por La Cultura
With a large and passionate Latino fanbase, as well as a number of Latino players, personnel and Legends, the NFL and its clubs are committed to celebrating the stories that elevate Latino culture, inspire and propel youth toward their dreams, and build a unified path to greatness through sport. The Por La Cultura initiative features a variety of cultural and community-driven activities at both the national and local level, and this season, the league is introducing new partnerships and activations designed to celebrate "la cultura Latina."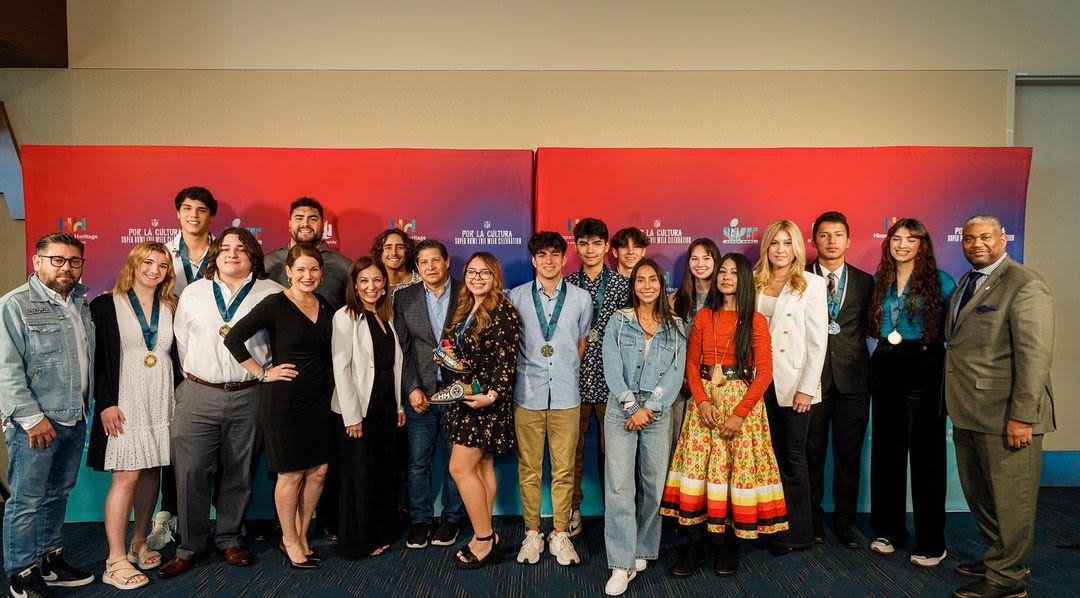 Student-Athlete Leaders Honored During Super Bowl LVII Week
For the third year in a row, the NFL is partnering with the Hispanic Heritage Foundation (HHF) as the exclusive sponsor of the Youth Sports & Fitness Awards, recognizing Latino youth who have contributed to the sports and fitness arenas.