The New York Jets want very badly for you to think of them as anything other than a circus.
The franchise has earned the big-top moniker over the past two years, a fallow period in which they've gone from Super Bowl contenders to AFC also-ran status.
A new season brings new hope for both the Jets and their media relations department. Perhaps in an effort to curb meddlesome tabloid drama, the team has issued players a "Media Bridges" card of phrases to use with reporters.
Manish Mehta of the New York Daily News got his hands on a laminated card and helpfully tweeted out photos of both sides.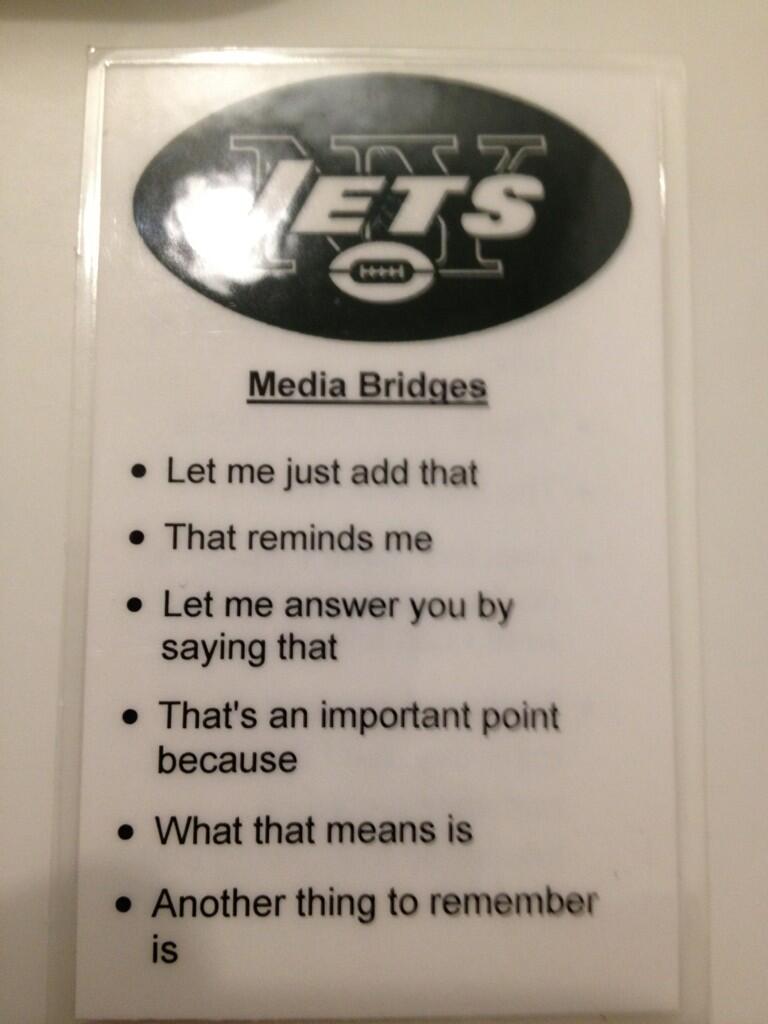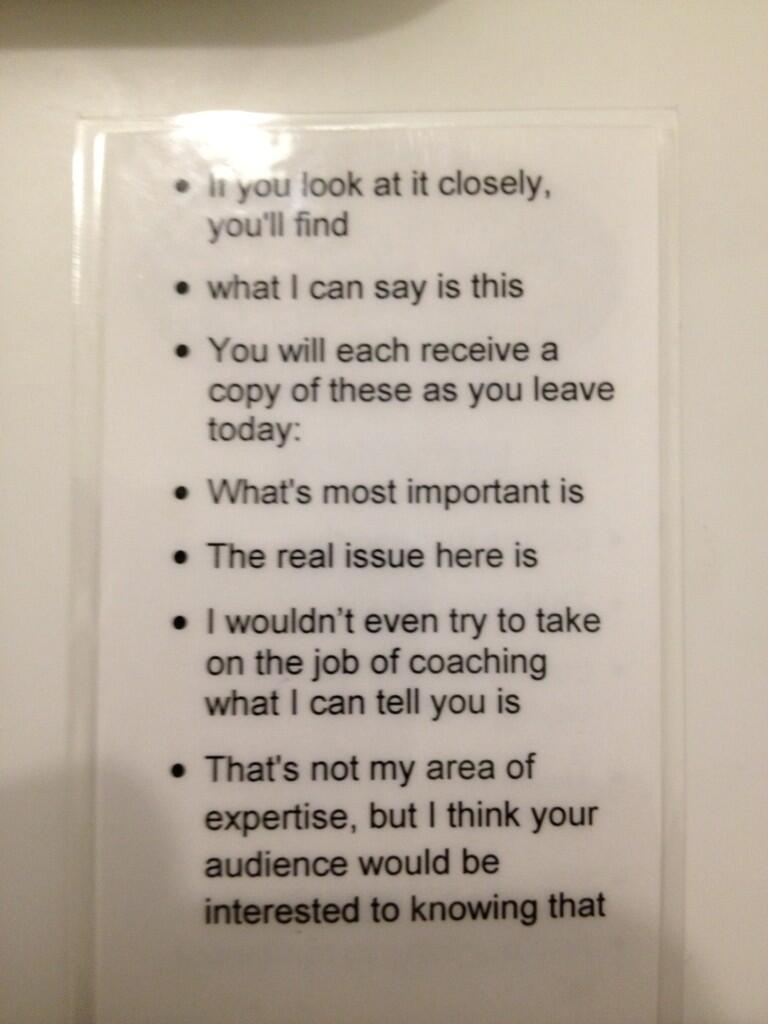 Are the Jets alone in this practice? We'd be surprised if they were. The Patriots' card probably reads "GO AWAY" in red block letters. The Jets provide more options, and for that, we're sure the players are grateful.
The "Around The League Podcast" is now available on iTunes! Click here to listen and subscribe.