Adrian Peterson topped the 2,000-yard milestone. He won the NFL MVP award. Now he has attained the holy grail of breakfasthood.
AP got the Wheaties box. (via @DarrenRovell)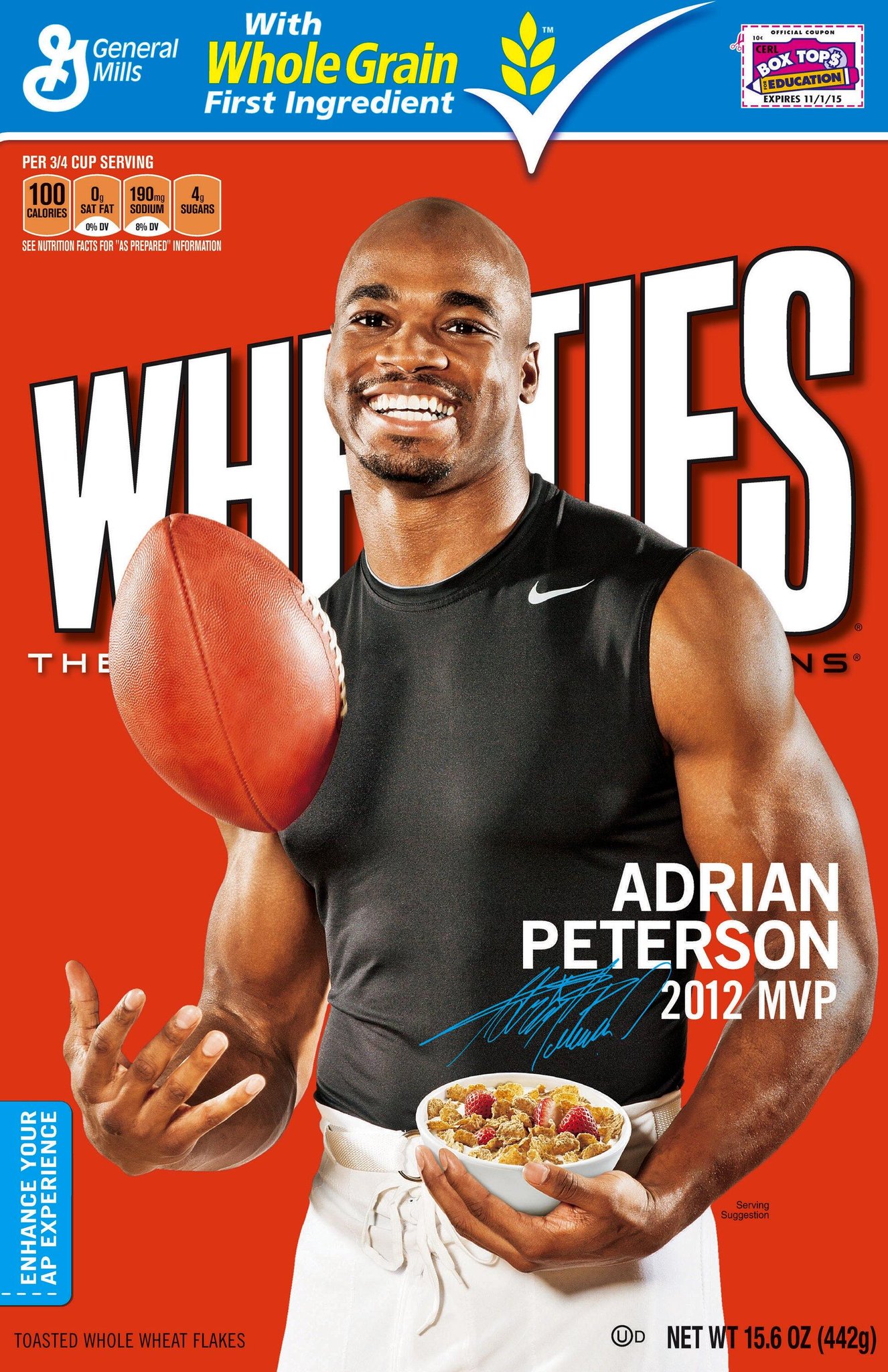 The news sparked a spirited debate in the NFL Media newsroom about best cereals. We caught a surprising amount of heat for backing Kix. Cinnamon Toast Crunch was the consensus winner, though it seems unfair to put that delicious sugar monstrosity up against more health-minded fare.
Wheaties was not in the discussion. A cursory Google search tells us we're not alone.
The Around The League Podcast is now available on iTunes! Click here to listen and subscribe.